Unemployment Benefits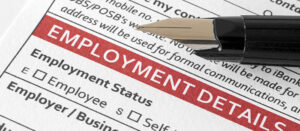 Chelsea, our dedicated Homepay rep, has answered some questions pertaining to the changes in unemployment benefits due to the Coronavirus. Here is some information we found helpful:
Question: What does California State unemployment benefits usually pay and for what length of time? Is it a percentage of your average earnings or is it the same amount for every individual?
Answer: Benefits are generally paid out for 12 to 26 weeks. Once the employee finds a new job, which they should be actively looking for during the benefit period, then that is reported to the state, and benefits will cease. Wages are determined by dividing earnings for the highest-paid quarter of the base period by 26 up to a maximum of $450 per week. This EDD page may be helpful on this point.
Question: What is the status of the additional unemployment benefits from the Federal Government? How much are those benefits? Are the federal benefits paid automatically? How long will those Federal Benefits be paid?
Answer: The COVID Benefits from the federal unemployment department are paid to an employee earning $1 or more in benefits from their state. This is an additional $600 per week and, as the law currently stands, payments will continue until July 31st, 2020.
Key Features of the New Unemployment Benefits:
Benefits extended from 26 weeks (in most states) to 39 weeks.

Benefits are payable for the period beginning on January 27th, 2020, and will end on December 31st, 2020.

The amount of benefits includes the amount that would be calculated under state law plus $600 per week for up to four months (through July 31st, 2020). 
If you have specific questions, T+C would be happy to help you. We know this can be overwhelming, so don't feel like you need to go at it alone. If we do not know the answer to your questions, we will also try to put you in touch with the appropriate resources.